Biking...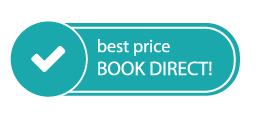 Landhaus Osborne and Obertraun are the perfect bases to enjoy biking of all kinds. Whether trekking, racing, mountain bikes or taking it easy with an eBike. Whatever your choice you will find the right route to suit both you and your bike.
If you do not have a bike, you can rent bikes and eBikes within the village and even have them delivered to you here at Landhaus Osborne.
Through the Salzkammergut Mountain Bike Center and others, we are able to arrange guided mountain bike tours to the most scenic spots in the Salzkammergut, 5 days a week.
Through them we can arrange for you to either take part in a one day guided tour, or even have your own personal guide who will take you on a tour and also provide MTB training.
The advantages of having a local guide are as follows:
Enjoy nature without having to worry about navigation
Local guides know the best trails and most scenic spots
Local guides can point out the natural, cultural and culinary highlights en route
Experienced guides can provide useful information on trail and riding techniques
Tips on equipment, nutrition, training etc.
Guides can help you fix problems with your bike (flat tires etc)
Enjoy biking as a social experience – meet other bikers
Guides can help you in case of emergency
We have several Mountain bikes for all ages - adults and children. We also have a bike fitted with a child seat. These are available for all our guests free of charge. Helmets and locks are also available.
Use of the bikes is at your own risk. ANY ACCIDENTS OR DAMAGE MUST BE REPORTED.
If you would like to rent bikes, including eBikes, then the following companies offer bike rental in our area:
Bike hire Immervoll
Seecafe am Strandbad in Obertraun on Lake Hallstatt
Concat person: Rosi Fischer
4831 Obertraun
Austria
Tel: +43 (0) 650 61 771 65

Sport Feuerer Bike Hire
Obertraun 59
4831 Obertraun
Austria
Tel: +43 (0) 6131 26760
E-Mail: sportshop.feuerer@aon.at

Bike Hire "Mauna Loa"
Sport Shop Mauna Loa Bad Goisern
Mauna Loa OG
Untere Marktstraße 91
4822 Bad Goisern on Lake Hallstatt
Austria
Tel: +43 (0) 6135 20776
Web: www.mauna-loa.at

eBike rental Nemo Point in Gosau
Nemo-Point
E-Bike Verleih (Rent a bike)
Gosauseestraße 7
4824 Gosau
Austria
Tel: +43 (0) 664 2029932
E-Mail: nemo@gosau.cc